Special Package Rentas Belantara V2 (Version 2)
Like the ancient bows, these modern ones are made without arrow rests. So will be used right- or left- handed. Most folk use a leather glove to protect were the arrow passes over the side of the bow hand. If you are not certain you can adapt to not having a rest, a rest can be added very simply, binding a rest shelf on with leather or string. This most compact bow with physical dimension of 43 inches bowstrung length. Commonly being used by beginner or adult.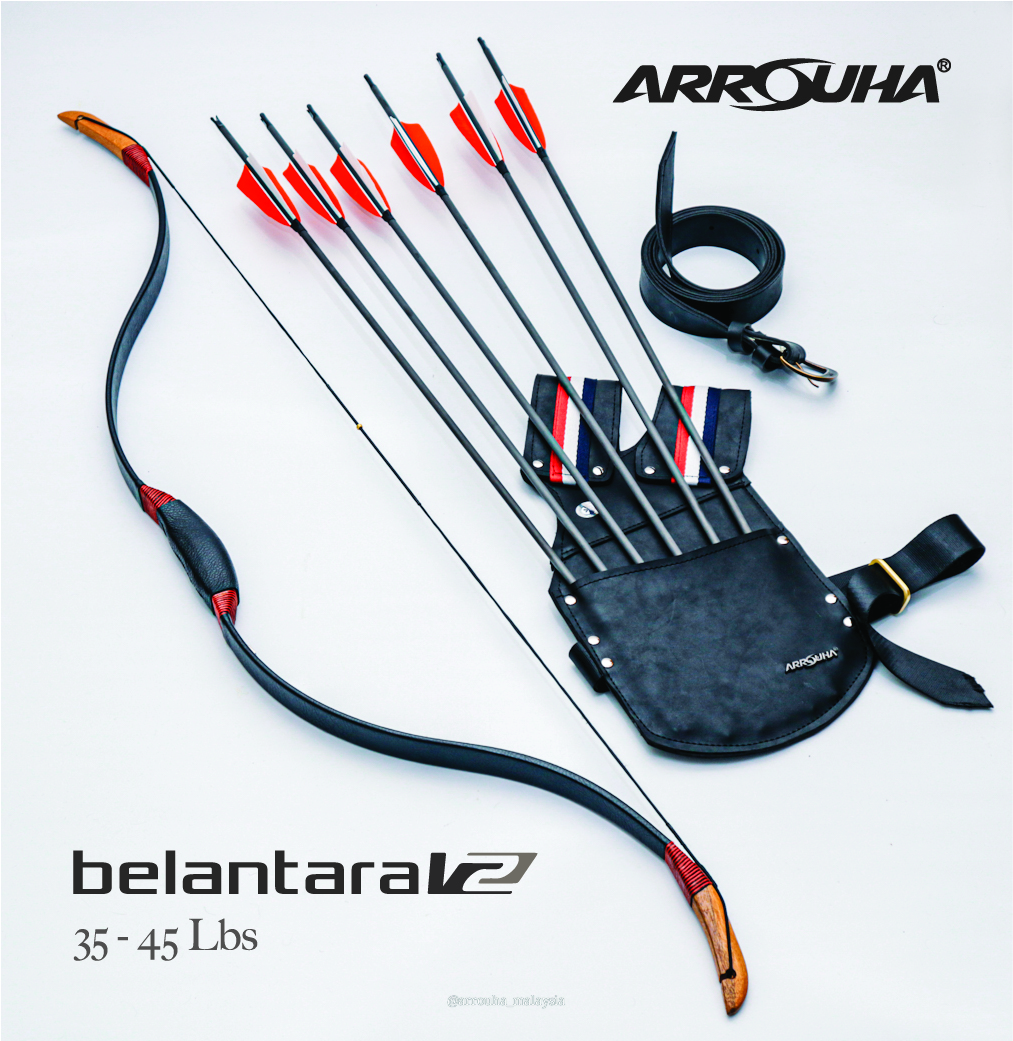 Material : Epoxy Fiberglass
Bow Strung Length : 43 Inches
Draw Weight :35 – 45Lbs @ draw length 28 Inches
Mass Weight : 300grams
Bowstring : Dacron Brownell @ BCY B55
Wood : Balau Hardwood
Handle : Black Leather Milled
Finishes : PU Black Luxury
Package Includes :
Rentas Belantara Bow. x 1piece
Pure Carbon Arrow. x 6 pieces
Horseback Quiver. x 1 piece
Belt x 1 piece
Bow Sock x 1 piece
Leather Thumb Guard. x 1 piece
This Item Was Hand Made With Special Care Just For You!
Sincerely by
Zairol Daud
Arrouha Archery Malaysia